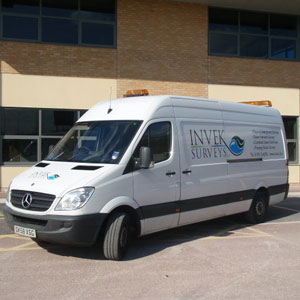 Invek Surveys Ltd
Established in 1993, Invek Surveys Ltd provides a specialised and professional surveying service to the water industry.
The founding members brought with them a wealth of experience and knowledge, combining to forge an enthusiastic and dynamic team.
Our commitment to Quality and Health & Safety has enabled the company to evolve into one of the UK's leading sewer survey consultants.
Invek have been there since the start of AMP1, working together with the UK's water companies for a better, cleaner future.
Invek Surveys Ltd
Warrington Business Park Unit X8A
Long Lane
Warrington
Cheshire
WA2 8TX
Tel: 01925 244 376 | Fax: 01925 241517 | Email: info@invek.com